FGLI Ambassadors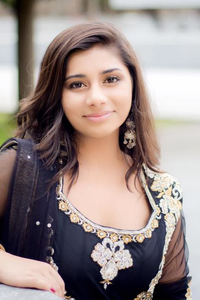 Fatima Chughtai (she, her, hers) from Baltimore, MD - DC '19
Bio: Psychology. Low-income Muslim, immigrant from Pakistan. Pursuing global/public health through the international development lens, potentially doing an MPH. Done internships in research abroad and education consulting. Activities: Research in Social Perception and Communication Lab; Internship at Save the Children, Refugee and Immigrant Student Education, TA at Wexler Grant (local middle school), mental health work (Project LETS and Peer Wellness), former CCE
Why are you involved in the FGLI Community? As an FGLI immigrant student, I want to work to continue creating a space for students like me on this campus from when students first arrive until the day they leave. I believe we can all learn so much from each other, and I would like to help foster these relationships. As a Questbridge scholar, I have been tangentially involved with the community in the past, but I have been given so many opportunities through the FGLI community, and I'm excited to give back to the community this year.
Email: fatima.chugtai@yale.edu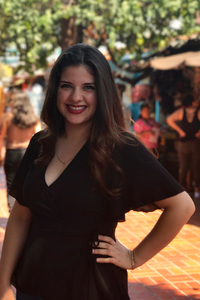 Diana López (she, her, hers, ella) from Milwaukee, Wisconsin - ES '19
Bio: Ethnicity, Race, & Migration, Applying to graduate school of education for higher education administration/student affairs. Activities (Student Coordinator at La Casa Cultural & Ballet Folklorico Mexicano de Yale) 
Why are you involved in the FGLI Community? A first generation, low income student myself, going off to college was not the rite of passage into adulthood that the movies made it out to be - it was jumping into a world completely unlike my own. For that reason, I hope to work with the FGLI team in creating a community that empowers students and recognizes their greatness while also developing sustainable initiatives that will benefit the FGLI community for generations to come.
Email: diana.lopez@yale.edu
Markus Reneau (he, his, him) from New Orleans, Louisiana - SM '19
Bio: African-American Studies and Education Studies Program, first generation, low income college student; applying to law school, planning to practice and do policy work. Previously involved with Leadership, Education, Athletics in Partnership (LEAP) a local organization, and the Urban Resources Initiative with the Yale Forestry School. Currently involved in the Urban Improvement Corps (UIC), Yale Rugby.
Why are you involved in the FGLI Community? I want to be involved with the FGLI community because our journeys to college may be different but everyone in the community is united by the reality that we serve as visions of possibilities within reach for those back home. It is Yale's duty to adequately serve our population because our thoughts and contributions are valid and our success here benefits more than just ourselves.
Email: markus.reneau@yale.edu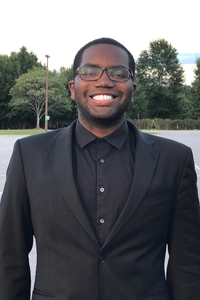 Jaster Francis (he, him, his) from Marietta, GA - BC '20
Bio: Philosophy and Political Science (Concentration in American Law and Justice). Low-income and first generation American. Aiming to pursue a joint JD/MPA. Activities: Work with the Office of the Federal Defender for the District of Connecticut on federal criminal cases, conduct and present academic research on "American Racial Capitalism and the Criminal Justice System", Head of Logistics for the Black Solidarity Conference, New Haven swim instructor with "Dive In!"
Why are you involved in the FGLI Community? Beginning my college career as a low-income student at Yale University, I had a hard time adjusting to life at Yale. I work with the Yale College Dean's Office to provide resources for FGLI students and help to make their transitions to Yale easier.
Email: jaster.francis@yale.edu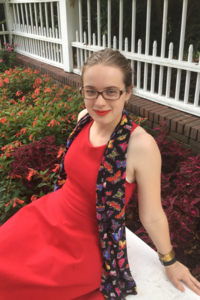 Samantha Wood (she, her, hers) from Wolfeboro, NH - SY '20
Bio: Religious Studies. Low income and from a rural area. Interested in law school; interned for county attorney in New Hampshire. Involved in LGBT community. Member of the Yale Debate Association and a varsity fencer.
Why are you involved in the FGLI Community? I'm an FGLI Ambassador because I think that we are all brilliant, talented people and with a supportive community we can accomplish even more!
Email: samantha.wood@yale.edu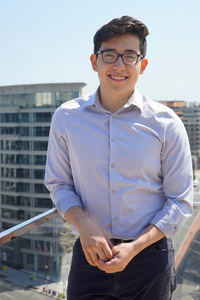 Henry Rosas (he, him, his) from Phoenix, Arizona - TD '21
Bio: Ethnicity, Race, and Migration and Political Science. First generation, low income college student; hopeful law school applicant, involved in politics in D.C. and Arizona (campaigns and policy). Currently involved with MEChA de Yale and Ballet Folklorico Mexicano de Yale.
Why are you involved in the FGLI Community? As FGLI students, we know that building community is essential for getting through the hardships and challenges that come with attending an institution like Yale. This year, I want to work on leveling the playing field for FGLI students so that we too can get the opportunities and experiences so many of us left our hometowns for. I hope to be more involved with our incredibly diverse community in order to build our presence on campus and make this space ours this year and in the years to follow.
Email: henry.rosasibarra@yale.edu
From the Woodbridge Fellowship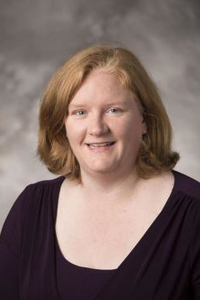 Karin Gosselink (she, her, hers)
Assistant Director of Undergraduate Writing and Academic Strategies, Center for Teaching and Learning
Karin Gosselink directs the Academic Strategies program at the Center for Teaching and Learning, a program that runs recurring workshops on anything from time management to managing a heavy reading load. However, the workshops center the student voice and the student experience, and are lead by current undergraduate students - with a significant first-generation low-income representation - so as to connect students with mentors that can have first-hand experience with academic-related questions.
José Yobani López Sánchez (he, him, his)
Woodbridge Fellow, Center for Teaching and Learning & Yale College Dean's Office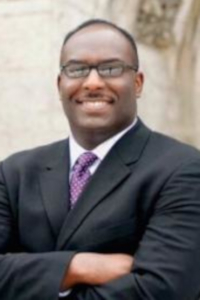 Burgie Howard (he, him, his)
Senior Associate Dean of Yale College, Associate Vice President of Student Life
Dean Howard supports the college's growing population of first-generation students, programs such as Freshman Scholars at Yale (FSY), student-athletes, and students involved with fraternities and sororities. He also supervises and supports the cultural centers, and he serves on the Schwarzmann Center committee.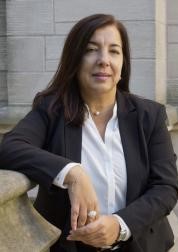 Sílvia DeCastro (she, her, hers)
Senior Administrative Assistant, Yale College Dean's Office
Sílvia DeCastro provides primary support to the Associate Dean for Student Engagement. Sílvia is originally from São Paulo, Brazil. Her first job after college was in the Department of Italian Language and Literature where she worked for the Chair and with the graduate student population at Yale from 1983-88.  After working as an executive assistant in several multinational corporations in Brazil, she returned to Yale in 1995 as Executive Assistant to Sterling Professor Edward Zigler in the Department of Psychology. She then joined the Yale College Dean's Office where she has worked as Senior Administrative Assistant II in the Office of Student Affairs; and now in the Office of Student Engagement. Sílvia is a skilled polyglot; she is fluent in Portuguese (native), English, Italian and Spanish. On her free time, you will find her near the ocean whenever possible, and travelling is always on her mind. She is, of course, a huge soccer fan.