Access the FGLI at Yale Facebook group here.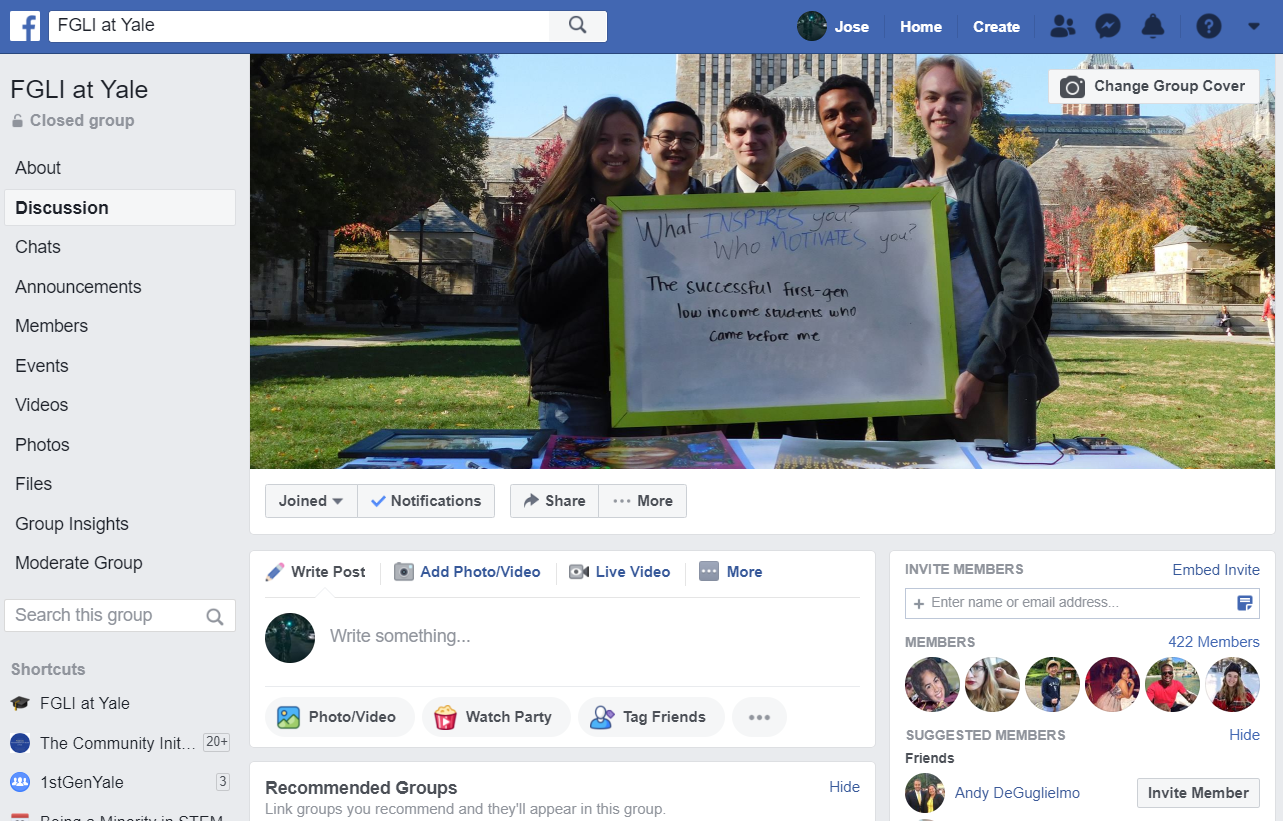 The FGLI at Yale Facebook group is available for first-generation and/or low-income students to join and learn what's happening on campus, hear about opportunities/events available, and meet other FGLI students.
Buy from, sell to, exchange with, and donate items to other FGLI students
Receive advice from and meet older FGLI students
Share job positions and money-making opportunities
Share FGLI-related events on-campus
Stay updated with free food events on campus, especially during breaks
Note: To keep the group a safe space for FGLI students and to protect their privacy, the group is closed and you will have to communicate with an Ambassador to be included.